$

8.00
Roasted Hatch Chilies & Tomatoes 8 Ounce Jars PRESALE 2018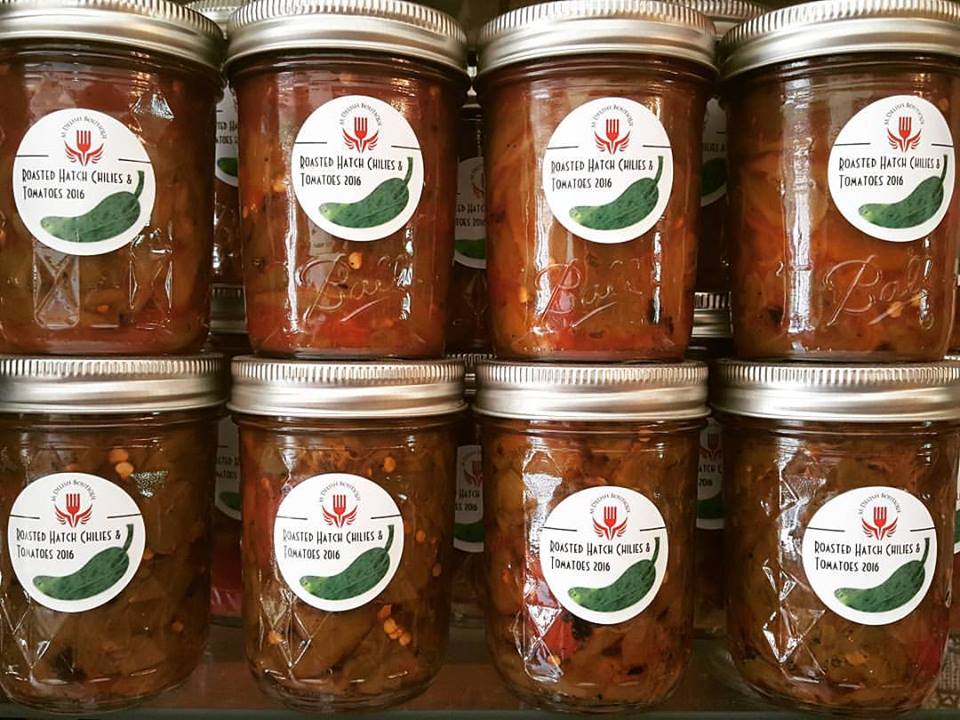 PRESALE has started for delivery by October 1, 2018. Presale orders ship with a FREE recipe for Green Chili Mac & Cheese.
These chilies are coal-roasted, seeded, stemmed and peeled and then canned with fire-roasted tomatoes and lime juice. Perfect for use in soup, stew, chili, casseroles, pasta dishes, sandwiches and more.
I personally select, roast (over charcoal), seed, stem, peel, season, and can everything.
Limited Batch 2018 is gone when it is gone.
Pre-sales help me gauge how many peppers, and which level of heat I'll need. This is the third year I'm selling my canned chilies, and they go fast. If you order ahead it guarantees you'll get yours. If you want a large quantity (6 or more jars) please contact me for custom shipping prices. Email mdelishboutique@gmail.com for special requests!